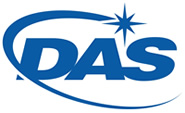 Licensing Information
MC number: 249800
US DOT number: 517538
Company Address
3020 E Highway 80
Mesquite, TX 75149
Established in 1954, Dependable Auto Shippers is one of the largest auto shipping companies in the United States. The firm is based in Mesquite, TX and claims to ship around 100,000 vehicles annually to destinations within the country and around the globe. The company ships cars, sports utility vehicles, minivans, recreational vehicles, motorcycles and virtually every other kind of passenger and commercial vehicle.
Diverse Customer Base
Dependable Auto's customers include individuals, businesses, car manufactures and dealers. Dependable is a preferred auto shipper for eBay Motors. The company's new heavy equipment shipping service has also begun attracting an increasing number of customers from the construction and industrial sectors.
Large Carrier Fleet
Unlike auto transportation brokers, DAS uses its own fleet of trucks to move vehicles from point-to-point. According to records maintained by the Federal Motor Carrier Safety Administration (FMCSA), Dependable Auto owns 157 trucks and has over 140 full-time drivers on its payrolls. The company maintains the largest terminal network in the country. It has regional terminal facilities in Dallas, Atlanta, New Jersey and Los Angeles, and over 100 partner terminals around the country. In 2011, Dependable Auto received more than $5 million in recapitalization funds to finance its future growth and to retire some of its outstanding debts.
Shipping Services
DAS claims it ships most vehicles in fully enclosed trailers. It does, however, offer customers the option of having their vehicle shipped in an open trailer as well. Customers can use the company's website to receive a free, no-obligation quote and, also, to make their transportation arrangements. Dependable Auto Shippers offers a satellite tracking service powered by Qualcomm that customers can use to get real-time information on the location of their vehicle en route to its destination.
Customer Reviews
Dependable Auto is a member of several industry organizations, including the National Independent Automobile Dealers Association, the American Moving and Storage Association and ProMover. Prospective customers who want a Dependable Auto Shippers review can get a quick snapshot of the company at the FMCSA's website. Though the site offers no subjective review of the company's service, it does offer important details on Dependable Auto's safety record over the past three years. The company also offers testimonials on its website that potential customers can use to get a Dependable Auto Shippers review.