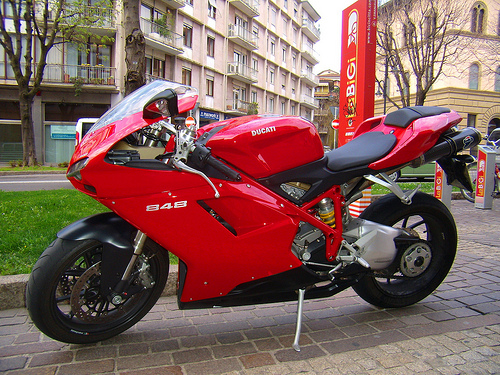 Shipping a motorcycle has much in common with standard auto shipping, and can be accomplished by taking similar steps. As with a car, the first thing to do when considering shipping your motorcycle is to investigate options for professional companies who will be able to help you out. This step is easy enough to complete – just fill out the form above to receive free, instant quotes for your motorcycle's transport!
Talk to each of the companies you receive a quote from. Ask the sales representatives about the kind of experience they have in shipping motorcycles. While each of the companies we recommend is fully professional as well as insured and certified to fit all the requirements of federal and state bodies, some may have more experience transporting motorcycles.
Preparing to Ship a Motorcycle
Preparing a motorcycle for transport is very similar to the preparation for shipping a car. After all, cleaning out a motorcycle is a little less involved than cleaning a large car or other vehicle, but it's just as important, as personal belongings are not covered under the insurance held by professional motorcycle transport companies.
The gas tank on your motorcycle should be almost empty. This reduces the weight (and therefore the cost of transporting it), as well as negating the safety hazard of the gas sloshing in the tank while the motorcycle is being moved. Now, empty (or better yet, remove) any pouches or storage areas, and check all cabling and wires to make sure everything is in good condition. As with a car, this is a great time to take some digital photos, which you can use later to compare the condition of your bike at the end of its journey to the condition it was in at the journey's beginning.
Inspecting Your Bike
The motorcycle transport company will have a representative inspect the bike with you present, and you should both agree on the condition of the bike (in writing). Do this before the representative takes any steps to load the motorcycle into the truck that will take it to its destination. You will also be asked to do a similar inspection upon the delivery of your bike as well.
Once you've signed the bill that states your motorcycle's condition, the rep from your auto transport company can secure and load the bike so it is safe during its journey. Once this has been done, your bike will be safely on its way to its destination, and you will have peace of mind of knowing its trip will be safe and handled professionally.